If you've ever searched for something within a particular area (for example: 'hairdresser Port Melbourne') then you, my friend, have completed a 'local search'.
Local SEO utilises local keywords, Google Maps, Google My Business (GMB) pages and other directories to ensure all content has a local focus, attracting local leads in your area.
There are SO many practices businesses can choose to do (or not do) when it comes to Local SEO, but to really make the most of your online presence and brand, it's best they're all done.
I've listed our top 10 tactics below, and I promise – it's worth the read!
1. Create a GMB Listing
Google My Business, formerly known as Google Places, has become the starting point for all successful local SEO campaigns. Google My Business is the foundation of local listings and without it, a business' name will not show up in the local listings. These listings are already becoming more competitive.
While Google used to include a "7 pack" of local businesses, they have dwindled that down to just three, so only the top three businesses are shown in full. The only way for a business to give themselves the best chance to appear there is by creating a Google My Business listing.
(If you haven't set yours up yet, check out this post where we walk you through how to setup your Google My Business Listing in 9 simple steps.)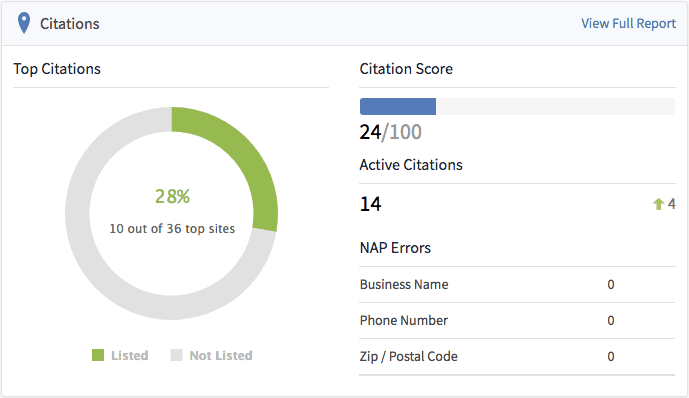 These results can fluctuate daily if you don't keep on top of your rankings so it's critical you track your performance on a regular basis. There's nothing worse than realising your phone's stopped ringing because your competitor just knocked you out of the 'Top 3 Google Snack Pack' results.
Here's a snapshot of one type of Google My Business report we can generate for you so you can spy on your competitors!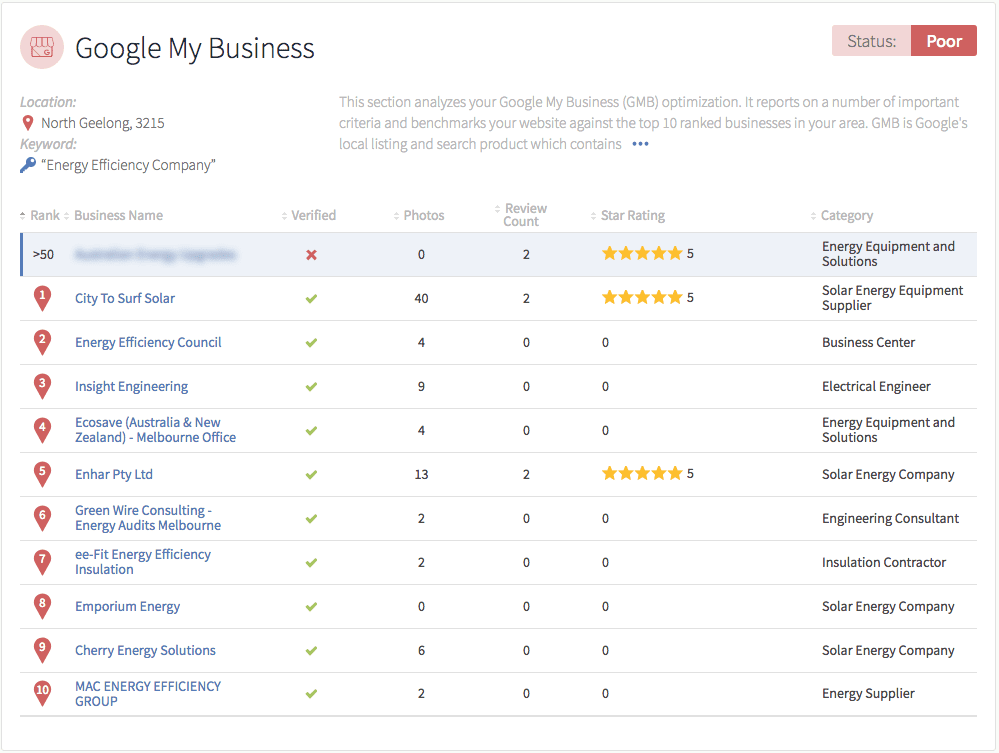 2. Business Listings On All Major Directories
Google My Business might be the gold standard of local SEO, but there are other online directories that business owners should also utilise including:
Yahoo

Bing

True Local

Yelp

LinkedIn

Whitepages
By having consistent directory listings on these sites, you can attract a lot of traffic from the masses of people searching for you via directories.
In this report, you can see how many lost opportunities this business is leaving on the table with listings on only 10 out of the top 36 sites.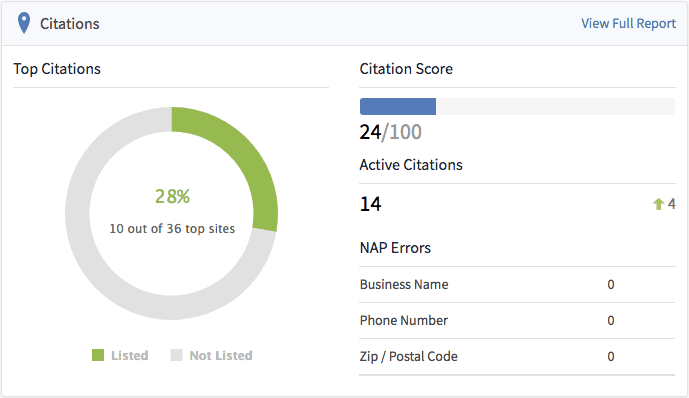 And breaking it down into even more detail, you can see who their competitors are listed on and where they're not, so they have the exact game plan on how to beat their competition, and who are the top directories to start with.
So in effect, when you have this insider information available to you, it doesn't take Einstein to figure out how to knock your competition off the top spots!
3. Your Top Ranking Location Keywords
Keywords play a huge part in local SEO. These are the words users enter into search engines when they're looking for a particular service, product, or information. Google uses those words and searches across pages online to deliver the most relevant results to the user.
Here we see a screenshot of a solar company that's not actively investing in any time or money into their rankings: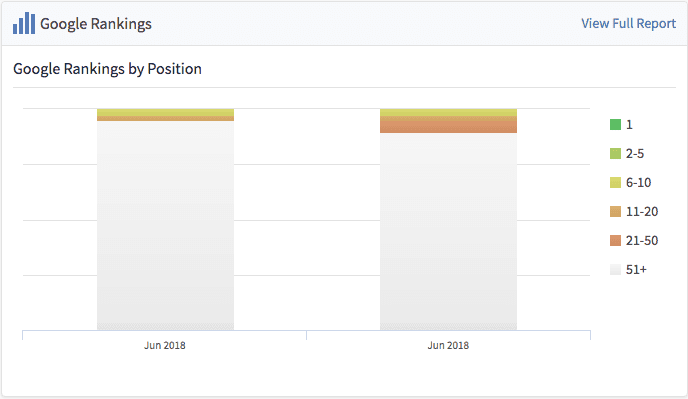 Versus how your rankings could look if you were aware of your keywords, actively working towards climbing the search engines and tracking the right metrics:


While some keywords, such as 'plumber' for a plumbing business are going to be obvious, others won't be. And business owners that don't perform keyword research will miss out on some that could be very valuable to them simply by not investing time in proper research.
You can see here that when we type 'microdermabrasion' into our keyword tool, we can see exactly how many searches are made each month in Melbourne alone.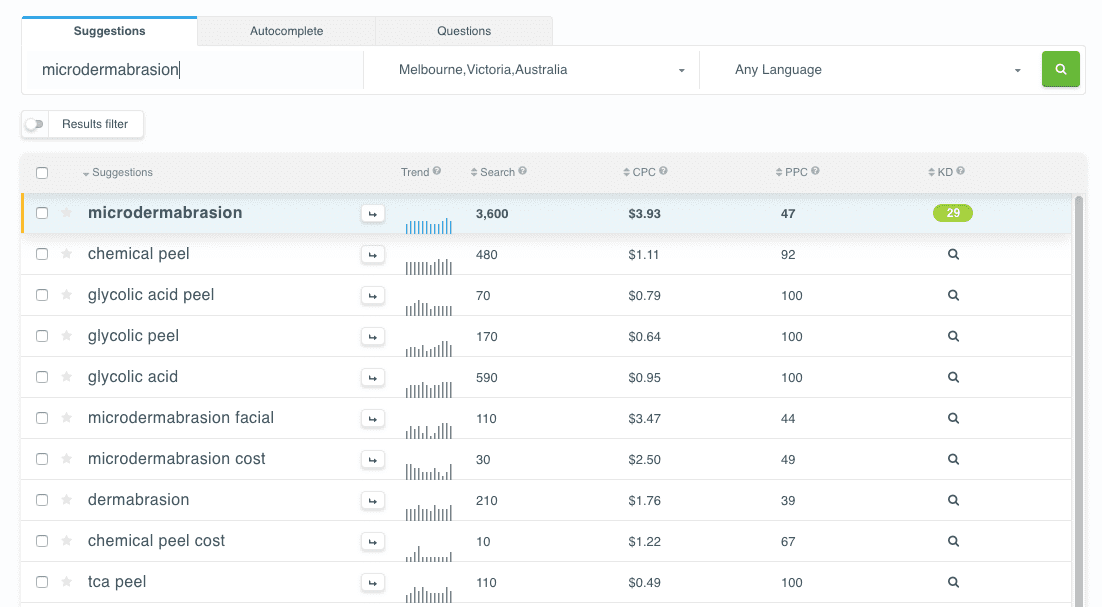 We can also see a ton of other possible relevant keywords and what their volume is, what the estimated cost per click is if we wanted to run an AdWords campaign.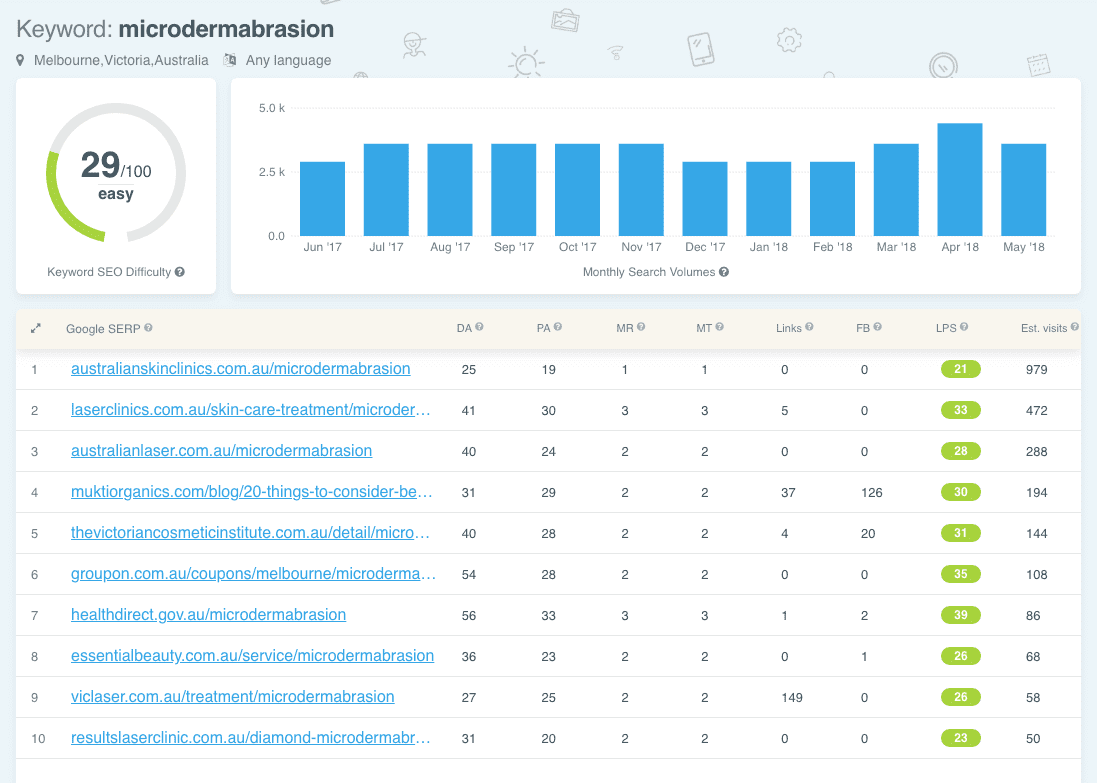 What's even better is that we can see who's already ranking on Google and how competitive keywords are so, as a business owner, you know what's worthing investing time and money into, and what you should steer clear off because it's just way to competitive to rank for.
You can save yourself a ton of cash and wasted resources trying to rank for the wrong terms that won't deliver quality customers and an increase in sales.
4. Your Website Title Tags & Meta Descriptions
A title tag is the title that's shown in the search engines as the title of the webpage. It also appears at the top of the browser of any webpage. And when it comes to content, the search engine algorithms place a lot of importance on them, as they really give the robots and algorithms an idea of the context of the webpage's content.
But what makes a great title tag?
They are less than 55 characters.

The business' name is clearly visible.

They include one primary keyword that has high volume and is highly relevant to the business.

Use keywords close to the beginning of the title tag, if possible.

Title tags should be unique, with each webpage having its own title tag.

When focusing on local SEO, the geographic location should also appear in title

tags.


Above we see this site has ticked the box with having Page Titles & Meta Descriptions, however some of them are duplicated, so by simply rewriting them to avoid any duplicates, you'd score some quick wins with Google.
5. Create Social Media Profiles
Social media has a huge influence on local SEO for a number of reasons – one is that it lets a business claim more of their business' name and brand online.
Social media is also a great way to get reviews and citations that are mentioned above.
It also lets business owners interact directly with their customers, which is another reason it's a great boost to local SEO.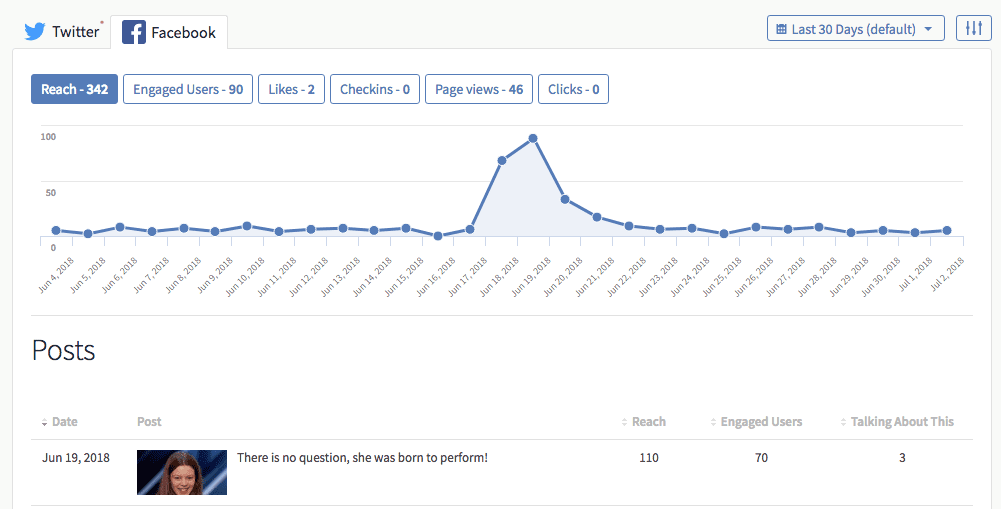 6. Optimised Images for Local SEO
Optimising your images is important for a couple of reasons. The first is that image files are by their very nature, much larger than text files and therefore, take much longer to load.
However, Google and the other search engines now consider the loading speed of a website when ranking pages, and they'll place slower-loading pages further down in the search results page.
But while the search engines may realise that a webpage has a file on it that will take longer to load, they cannot read or understand image files. So when there is an image on a page, the search engines only know that it's an image file; they don't understand what the image is actually of. This is another reason why image files need to be optimised.
7. Go Mobile To Avoid Losing Traffic
Mobile, mobile, mobile – it can't be said enough. If you want to improve your local SEO, you must ensure that your website is mobile-friendly; there's just no way around it.
In one of their latest updates, Google announced that that they had focused on mobility, and that sites that weren't 100% compliant with the new mobile requirements would be penalised. And that those penalisations would come in the form of those websites being placed lower down on the search engine results page.
If your website is looking like this on mobile devices, you are in big trouble and could be losing up to 80% of your traffic depending on what industry you're in.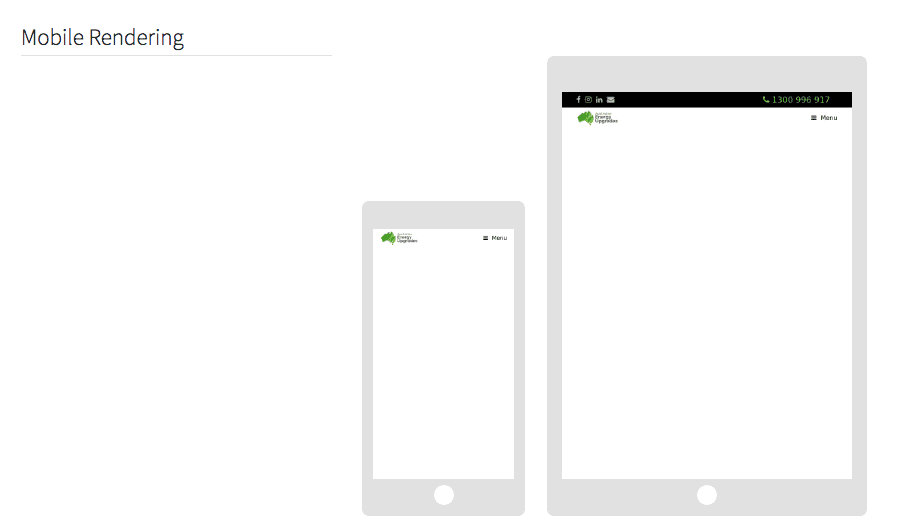 8. Ensure You Have Consistent Citations
Citations in the local SEO world are any mentions of a local business on other websites. In order to be considered an actual citation however, the name, address and phone number must all be included and there cannot be any errors across different websites or directories.
This is known as 'NAP'. The search engines love citations, even when there's no backlink to accompany them.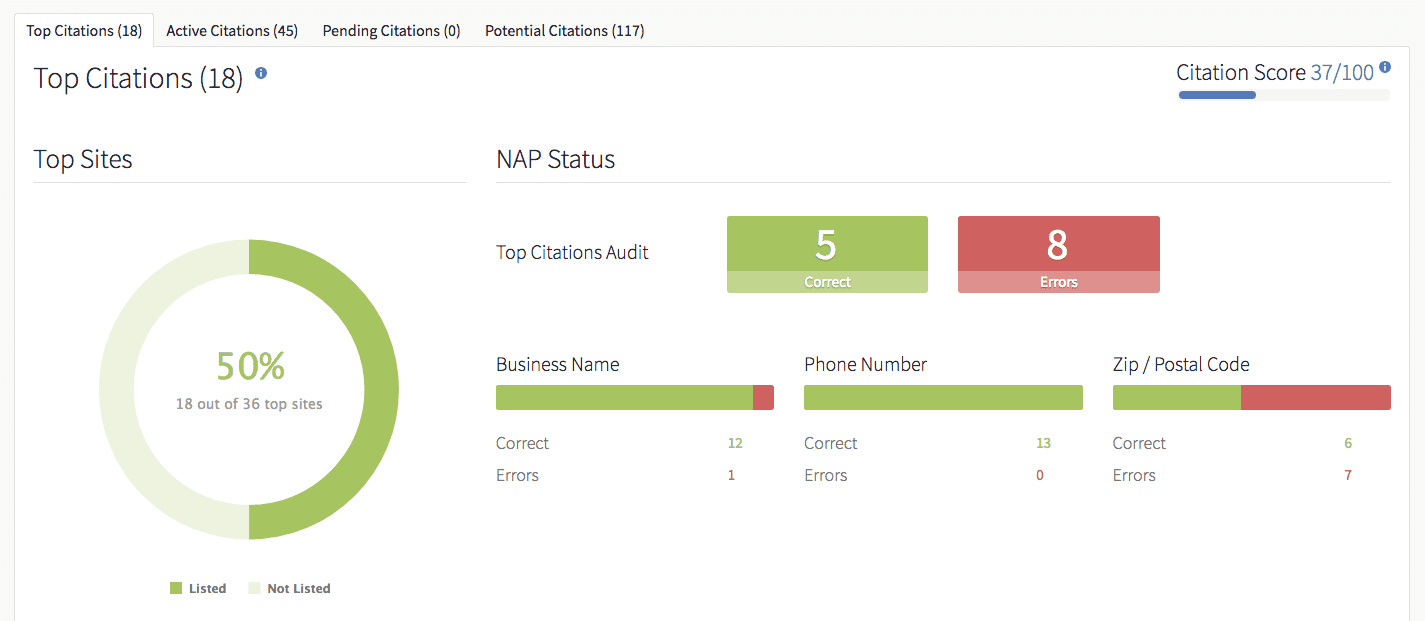 If you see errors like this business, you can win some brownie points with Google by quickly cleaning them up so they're consistent across the board.
9. Get Positive Online Reviews
Reviews online today are the driving force behind most of the purchases that are made, both online and in-store.
More than ever people are researching products and businesses before they use them, and having no reviews online can be just as bad as having negative reviews out there.
Having one or two 5-star reviews online just isn't enough.
Business owners need to continuously make sure new positive reviews are being added all the time, both to keep them up to date for users, and to keep the search engines happy.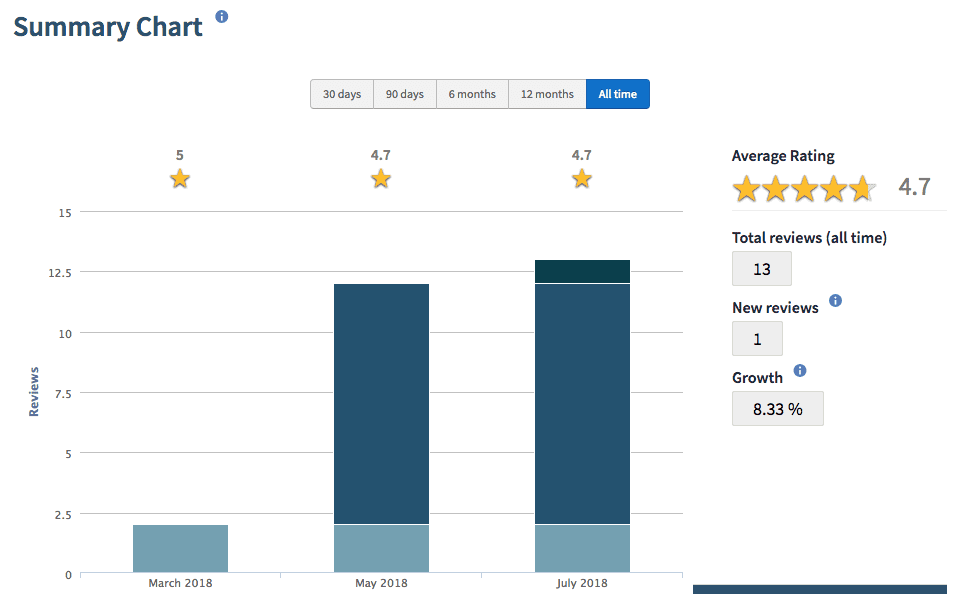 We've successfully helped clients dominate the 'Local 3 Maps Snack Pack' in #1 spot for hugely competitive terms in major cities with our review management service.
With this software, you can easily collect reviews on an ongoing basis which, in turn, helps you climb the ranks of Google.
If you want to find out how our Review Management Software can help solicit more online reviews automatically for your business, get in touch or give us a call on 1800 932 123.
10. Audit Your Competitors
Every business wants know how their competitors doing, this helps businesses see how they stack up, where they can improve, and where they have an edge over their competition.
Here you can see a huge amount of opportunities for this solar company as the top 5 spots are missing a lot of top directory listings.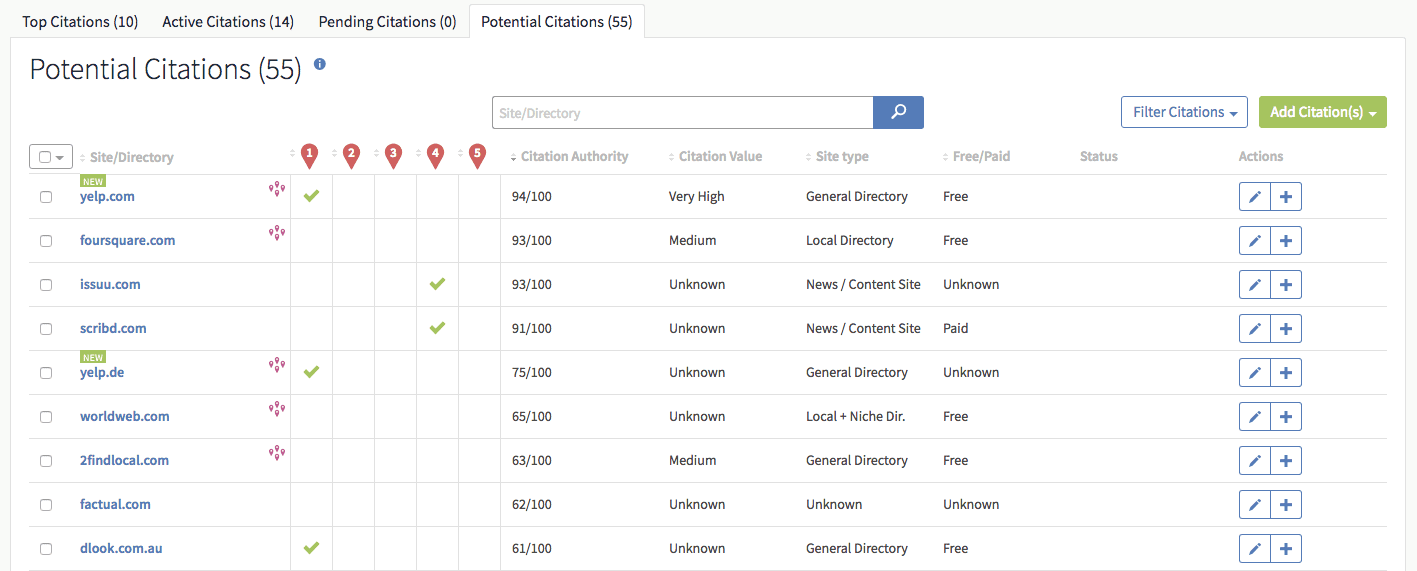 To summarise…
By looking at your overall footprint in Google's eyes, you can see where you should allocate resources to your marketing and search strategy and where you can save time.


If you'd like help getting a good handle on your local SEO, get in touch with any questions or check out our special offer below.
—
Special Offer: Keyword Research & Local SEO Audit at 75% OFF!
We've got an incredible deal on our Keyword Research & Local SEO Audit service where you can snag 75% OFF for a limited time. If you want help figuring out what opportunities exist for your business, how you rank against your competitors and what you can do to win more business online from local search traffic, you will want to jump on this deal before it's gone. (Only 5 available, offer ends 31 July 2018.) Check it out here >>